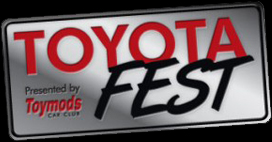 Just in case you have been living under a Rock for the last 7 years….. ToyotaFest is coming !
Sunday October 2nd 2011 (The October long weekend)
The 8th Annual Toyotafest is coming and will once again be at last years awesome location:
HOME HUB HILLS
Cnr Victoria Ave & Showground Rd, CASTLE HILL
South Roof Top
More details and thread updates soon but put in for a leave pass from your Boss now and bring the whole family. Put this date in your Calendar NOW !
Note: As always ToyotaFest has an alternate wet weather location on site so will go ahead rain, hail or Shine. We are sure ah hell hoping for shine tho